Are you considering dental implants to restore your smile and oral health? At Healthy Smiles La Crescenta, we understand that making an informed decision is crucial. In this blog, we'll delve into the various types of dental implants, discuss who makes an ideal candidate, address common FAQs, and introduce you to the charming community of La Crescenta, California.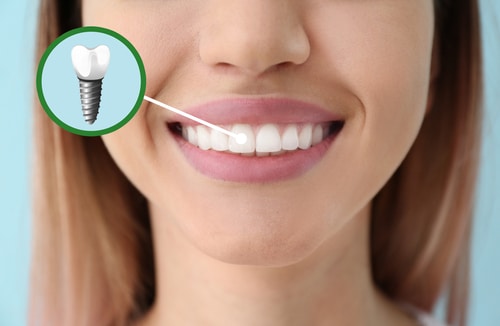 Types of Dental Implants
Dental implants come in various forms, each designed to address specific needs:
Single Tooth Implants: Ideal for replacing a single missing tooth, this option provides a natural-looking and functioning replacement.
Multiple Tooth Implants: Used to replace several adjacent missing teeth, these implants can support bridges or partial dentures.
All-on-4/All-on-6 Implants: Suitable for individuals with extensive tooth loss, these implants provide a full arch of teeth with only four or six implants, reducing complexity and cost.
Who is an Ideal Candidate?
Dental implants are a versatile solution, but not everyone is a candidate. Suitable candidates generally:
Have good oral and overall health.
Have adequate jawbone density to support implants.
Are committed to oral hygiene and follow-up care.
Our team at Healthy Smiles La Crescenta will assess your individual case to determine candidacy.
Frequently Asked Questions about Dental Implants in La Crescenta
Are dental implants painful?
Discomfort during the procedure is minimal, and post-operative pain can usually be managed with over-the-counter medication.
How long do dental implants last?
With proper care, dental implants can last a lifetime, making them a durable investment.
How much do dental implants cost?
Costs vary depending on the type and complexity of the implant procedure. Our team can provide a personalized estimate during your consultation.
Explore La Crescenta, California
Nestled in the picturesque San Gabriel Mountains, La Crescenta is a hidden gem in Southern California. Residents and visitors alike can enjoy:
Scenic hiking trails in Deukmejian Wilderness Park.
Tranquil moments at Descanso Gardens.
Unique shopping and dining experiences in Montrose Shopping Park.
A friendly and welcoming community atmosphere.
Now that you have a better understanding of dental implants, candidacy, and some local charm in La Crescenta, it's time to take the next step. Schedule a consultation with Healthy Smiles La Crescenta, and let our experienced team guide you on the journey to a healthier, more beautiful smile.