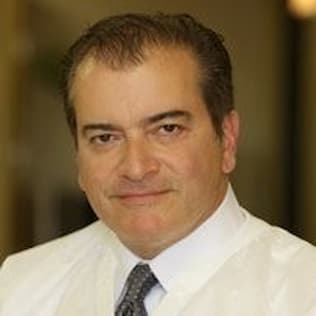 Dr. Alen Bakhtamian
Dentist
I am Dr. Alen Bakhtamian and I want to personally welcome you to our practice. We believe that a great looking and healthy smile can improve your entire outlook on life and contribute to greater overall health.
Dr. Alen Bakhtamian is a passionate dentist that has continually remained on the cutting edge of dental technology and treatments throughout his 30+ year career as a dentist. He offers patients throughout Southern California a variety of dental services including, dental implants, veneers, Invisalign and cosmetic dentistry, with all specialty services offered in-house.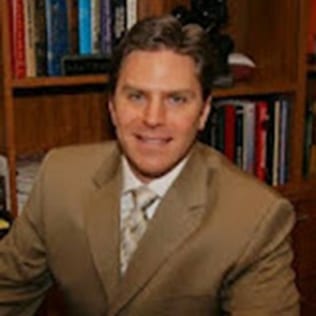 Dr. Anthony Montella
Dentist
Dr. Anthony Montella is an ADA Certified Prosthodontist specializing in restorative, cosmetic and implant dentistry. He received his Bachelor of Science degree in Zoology from Eastern Illinois University in 1994. Immediately following college Dr. Montella entered dental school and graduated in the top of his class from the University of Illinois College of Dentistry at Chicago in 1998. After dental school, he continued his training and completed a three-year advanced prosthodontics residency program at University of Illinois College of Dentistry where he received his certification in Prosthodontics in 2001.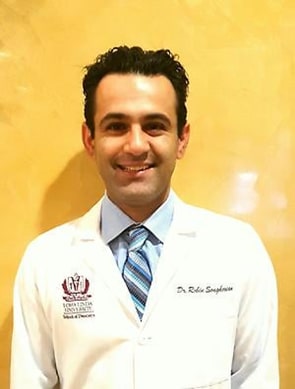 Dr. Robin Sanghorian
Dentist
Dr. Robin Sanghorian graduated from the University of Loma Linda School of Dentistry and his undergraduate dentistry work at the University of California At Los Angeles (UCLA). Dr. Sanghorian is a firm believer that healthy, attractive smiles can make a big impact in his patients' lives. His goal is to provide his patients with affordable, quality- oriented cosmetic dental care. He is committed to developing and maintaining long term relationships with his patients and strive to provide the best treatment for them. His patients know him as a compassionate, trustworthy dentist, who cares about them and their dental health. He takes time to talk with each patient and together they determine what is best for them, and their individual circumstances. When not in the office, Dr. Songhorain enjoys playing the piano, basketball and hiking.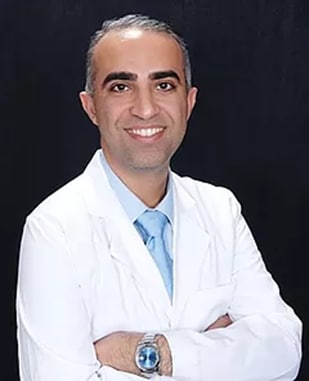 Dr. Joshua Barkhordar
Dentist
Dr. Joshua Barkhordar graduated Dental School from UC San Francisco in 2007, and completed a two-year advanced dental residency in Chicago at UIC. Dr. Josh comes from a family of Dentists, including his father and two sisters. Since most family dinners consist of discussing teeth, his passion never quits! He loves being a dentist because he can improve someone's health, and make them smile and feel better than before. He keeps up to date with continuing education in Invisalign, Laser treatment, Implants, Air Abrasion (fillings without a drill or shot), Oral Surgery & wisdom teeth, Endodontics (root canals), Periodontics (gum care), Prosthodontics (crowns and bridges), and Cosmetic Dentistry. Josh looks forward to delivering personalized care to you and your family!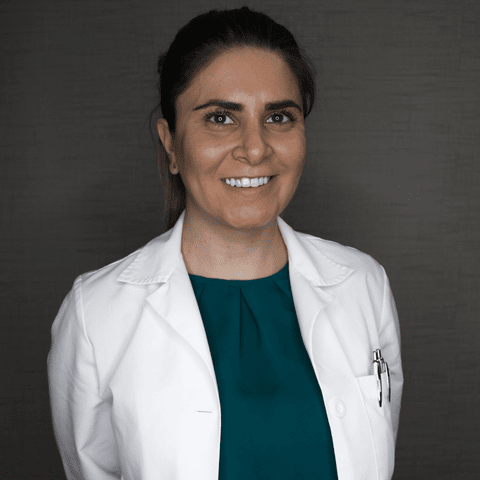 Dr. Shabani
Dentist
Dr Shabani graduated from University of California Irvine (UCI) in 2009 with a Bachelor of Science degree. She further continued her education at Boston University School of Medicine and received her Masters degree in 2010. Dr Shababi then earned her Doctorate of Dental Surgery degree from University of New York College of Dentistry in 2015. Dr Shabani has been part of the Healthy Smiles team since 2016. She speaks English, Armenian, and Farsi.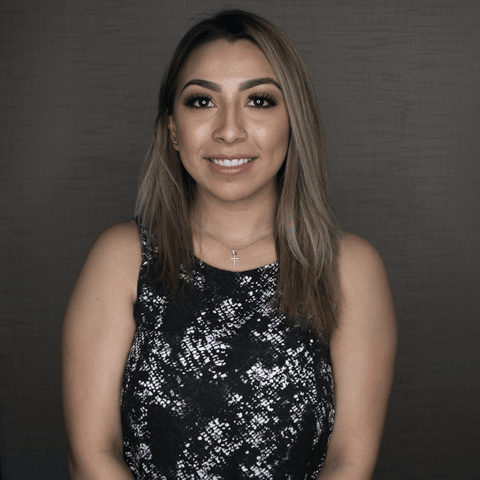 Rebecca Miranda
Office Manager & Treatment Coordinator
Rebecca completed her education at Everest college where she received her Dental Assisting certificate in 2012. She began working in the dental field as a dental assistant and furthered her experience by learning all there is to know about the front office. Her experience has helped all patients who enter our office, by answering any questions regarding finances or treatment. Her dedication to Healthy Smiles has began since 2013.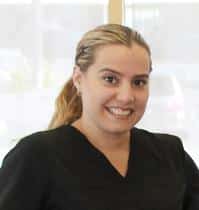 Martha Vasquez
RDAEF2 & Back Office Lead
Martha graduated from University of California, Los Angeles (UCLA) in 2010. With her 18 + years of experience, she can answer almost any question and helps all of our patients understand their treatment by sitting and explaining the dental details. Martha has been working with Healthy Smiles since 2009. She speaks both English and Spanish.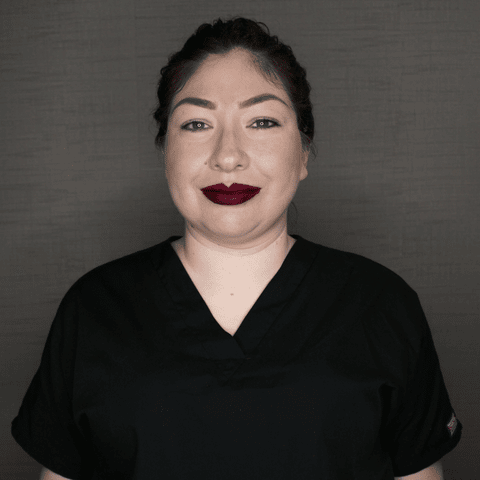 Estella
Scheduling Coordinator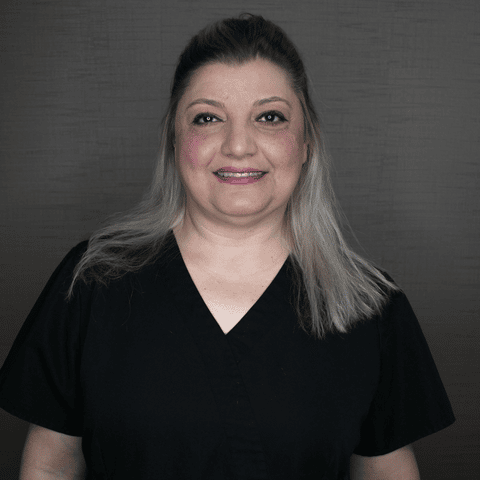 Roobina Manookian
RDA
Roobina started her dental assisting experience in 1992 and continued on to become a registered dental assistant in 1993. Her love for the dental field motivated her to complete her education and receive her oral and maxillofacial surgery assistant certificate. She has been part of the Healthy Smiles team since 2015. She speaks English, Farsi, and Armenian.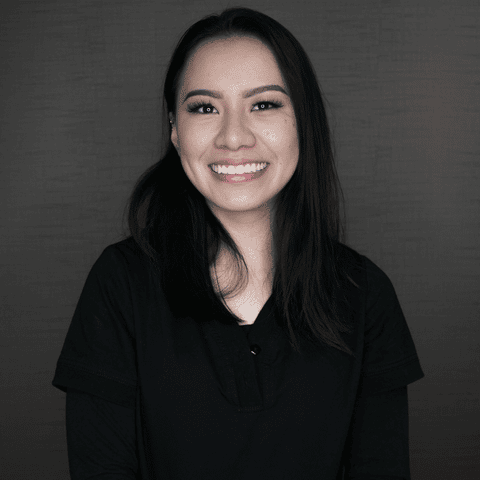 Vanessa Linares
Dental Assistant
Vanessa completed her education at American Career College where she received her Dental Assisting certificate in 2016. She has worked with Healthy Smiles since then and has grown to love all our patients. Her dedication in the dental field has motivated her to go back to school in hopes to become a dental hygienist in the near future. She speaks both English and Spanish.