Dr. Hakimi utilizes his experience to treat even the most challenging dental situations. He has been delivering cosmetic, implant, and functional solutions to patients for over 19 years. His commitment to "doing it right" has won him the admiration of patients. A big bonus is that Dr. Hakimi uses his expertise to prevent big problems from ever happening.
Dr. Hakimi graduated with a Bachelor of Science degree in dental economics/pre-dental from the University of California, Los Angeles (UCLA) in 1986. Dr Hakimi earned a Doctorate of Dental Surgery degree from the University Of Pacific School Of Dentistry in San Francisco in 1991 and in the treatment of the medically complex patient, the techniques of sedation dentistry for the fearful patient and complex dental surgery.
He has been helping patients so they can enjoy eating and smiling again with dental implants for over 19 years. He has trained in implant dentistry to "rescue" the denture patient and those with debilitated teeth needing complete reconstructions. He has also developed special techniques in sedation dentistry for patients who are afraid of the dentist. These sedation techniques will help the patient achieve a beautiful smile without the stress of being at the dentist. All treatment is performed in the same office. This combined with advanced techniques allow even the most compromised individual to return to a life of enjoying dental health.
For their patient's benefit, advanced learning and the implementation of new technologies at the leading edge of dentistry is a constant for Dr. Hakimi and his office of professionals. The friendly team is known for their down to earth and non-technical communication style making complex dentistry easy to understand.
Under Graduate, University of California
Graduate with Doctors Degree, University of Pacific School of Dentistry in San Francisco
Trained in many, many programs with the top dentists, both nationally and internationally
Esthetic Professional
Conscious Sedation Course
AB Dental Implant Course
OCO-Biomedical Implant Course
California Implant Course
Invisalign
Sedation Dentistry
Esthetic professional residency
Dr. Hakimi who speaks English, Persian and Spanish is dedicated to providing the best comprehensive dental care to his patients. He has partnered with dental specialist to provide his patients with complete, in-house dental care. To further maximize the health care of his patients, Dr. Hakimi incorporates a holistic treatment approach. Dr. Hakimi stays current with the latest techniques in all aspects of dentistry from standard treatments to complete smile make over. Dr. Hakimi has young twin daughters. In his free time, Dr. Hakimi enjoys tennis, swimming, weight training and reading.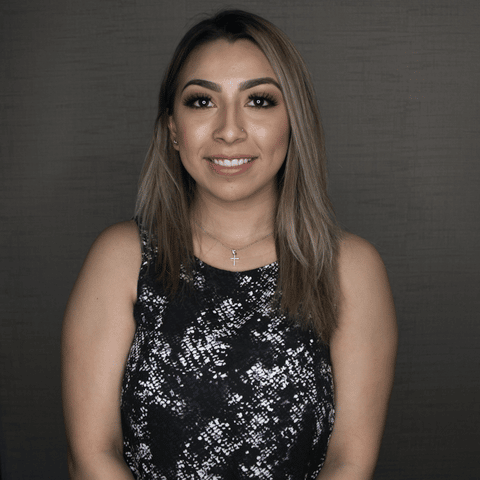 Rebecca Miranda
Office Manager & Treatment Coordinator
Rebecca completed her education at Everest college where she received her Dental Assisting certificate in 2012. She began working in the dental field as a dental assistant and furthered her experience by learning all there is to know about the front office. Her experience has helped all patients who enter our office, by answering any questions regarding finances or treatment. Her dedication to Healthy Smiles has began since 2013.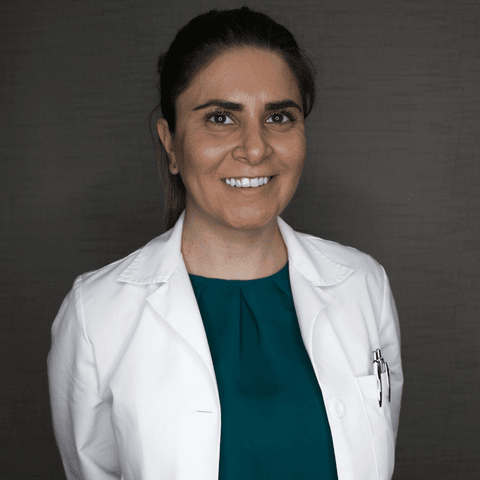 Dr. Shabani
DDS
Dr Shabani graduated from University of California Irvine (UCI) in 2009 with a Bachelor of Science degree. She further continued her education at Boston University School of Medicine and received her Masters degree in 2010. Dr Shababi then earned her Doctorate of Dental Surgery degree from University of New York College of Dentistry in 2015. Dr Shabani has been part of the Healthy Smiles team since 2016. She speaks English, Armenian, and Farsi.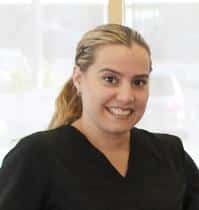 Martha Vasquez
RDAEF2 & Back Office Lead
Martha graduated from University of California, Los Angeles (UCLA) in 2010. With her 18 + years of experience, she can answer almost any question and helps all of our patients understand their treatment by sitting and explaining the dental details. Martha has been working with Dr Hakimi & Healthy Smiles since 2009. She speaks both English and Spanish.
Estella
Scheduling Coordinator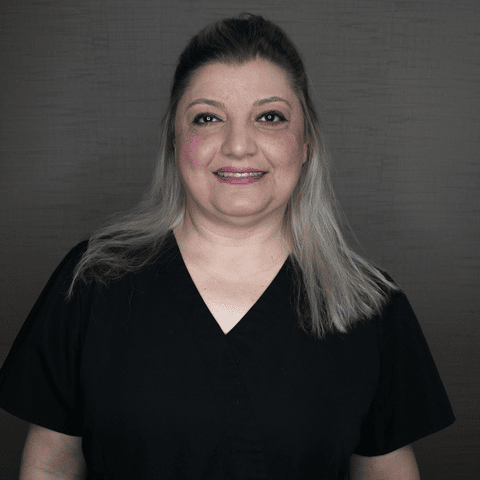 Roobina Manookian
RDA
Roobina started her dental assisting experience in 1992 and continued on to become a registered dental assistant in 1993. Her love for the dental field motivated her to complete her education and receive her oral and maxillofacial surgery assistant certificate. She has been part of the Healthy Smiles team since 2015. She speaks English, Farsi, and Armenian.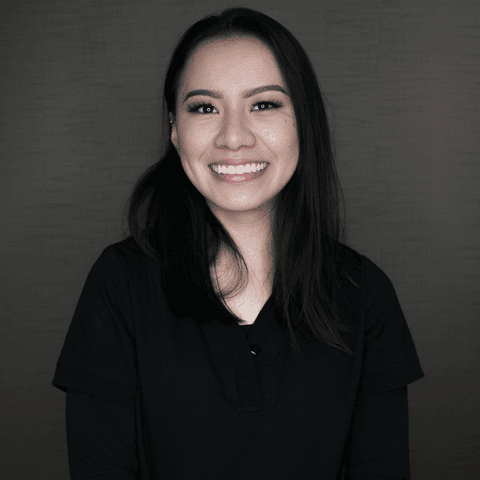 Vanessa Linares
Dental Assistant
Vanessa completed her education at American Career College where she received her Dental Assisting certificate in 2016. She has worked with Dr Hakimi & Healthy Smiles since then and has grown to love all our patients. Her dedication in the dental field has motivated her to go back to school in hopes to become a dental hygienist in the near future. She speaks both English and Spanish.